At IMG Supply, we're proud to offer a diverse range of stair parts and components. Designed for easy installation and custom specifications, our product range will help you build the perfect staircase for your home. Below, you'll find a complete list of our stair part product categories and learn what each one has to offer.
Wood Stair Parts
Wood stair parts have a rustic look that may coordinate well with homes of all different styles. With numerous finishes to choose from including beech, cherry, maple, poplar, and red oak, you can find wood stair parts that are the perfect complement to your aesthetic. Wood stair parts are also durable and may be installed with ease.
Iron Stair Parts
Iron stair parts deliver a sleek, elegant look with remarkable durability. Iron stair parts come in a variety of finishes to mesh well with a range of home decor. Satin black, antique nickel, copper vein, rubbed copper, silver vein, oil rubbed bronze, ash gray, and satin nickel are all iron finishes that can add a polished, classy touch to your home.
Stair Components
Building your perfect staircase may require a selection of stair components. Playing various roles in the construction of a staircase, we offer a sweeping array of stair components including: bending rails and moulds, caps and easings, fillets, goosenecks, handrails, hardware, iron accessories, iron shoes, newel drop, newel hardware, step for box newels, quarter-circle steps, rosettes, shoe rails, skirt boards, starting steps, tread kits, treads, volutes and turnouts, wall rails, and wall rail brackets.
Box Newels
A newel is the main support post for a staircase using the balustrade system. Newels are built to be larger and weightier than balustrades and are installed at the top and bottom of a staircase. Newels may also be installed at turns in a staircase and other areas needing reliable support. We offer a range of box newels to suit different styles of staircases, including hardwood and primed.
Cable Railing 
Cable railings are a type of stair railing that may be used in place of wood or iron railings. Made of cables that extend horizontally in line with your staircase, cable railings are easier to maintain and generally more affordable than wood or iron alternatives. We sell all of the hardware and components that you need to install a cable railing in your home.
Spiral Stairs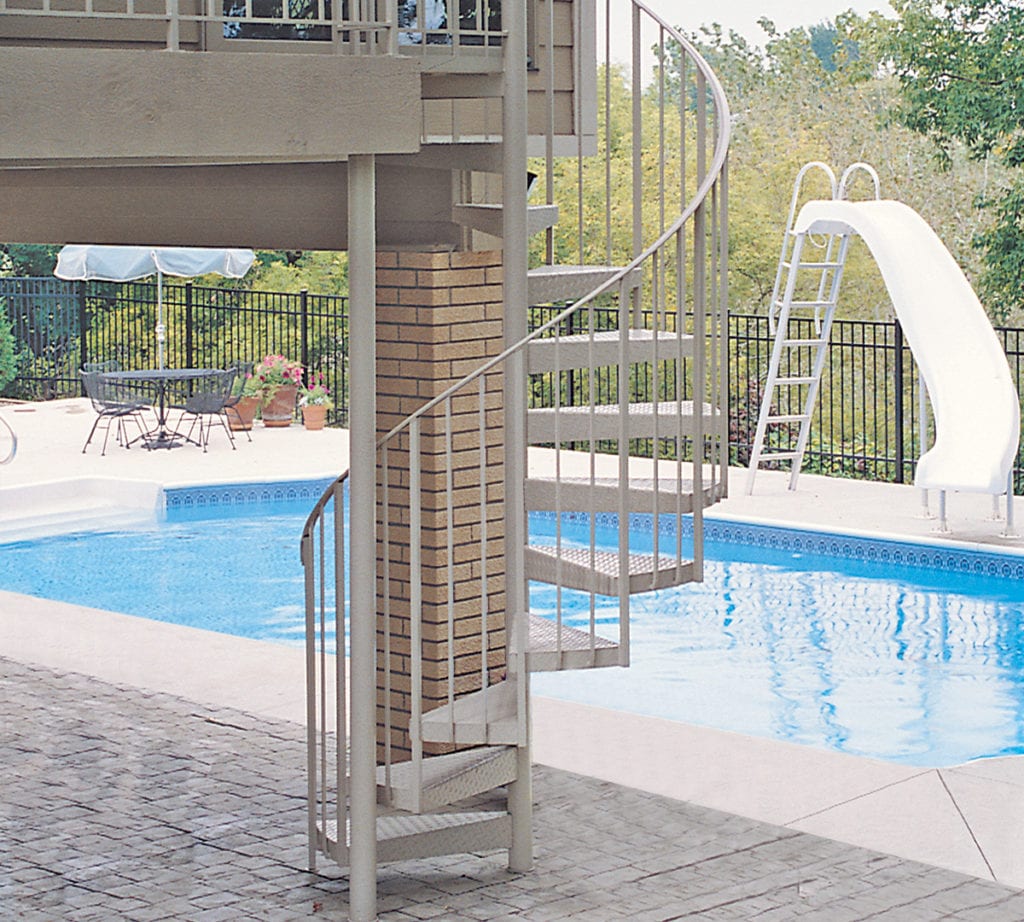 Spiral staircases have an eye-catching look for your indoor or outdoor needs. Our spiral staircases can be made in accordance with your unique needs, then built for simple installation. We offer a range of spiral staircase color finishes and tread options so that you can create a spiral staircase that's the ideal addition to your home decor.
Prefinished Stair Parts 
We offer top-quality prefinished stair parts to make the installation of your staircase faster and more convenient. Prefinished stair parts save you from having to finish purchased parts yourself. This is not only more affordable but also more time-efficient. With a variety of finishes to choose from, you can find a finish that blends perfectly with the look of your home.
RetroTread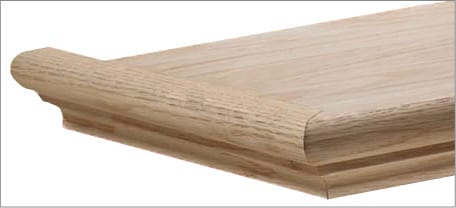 At IMG Supply, we're thrilled to offer RetroTread from Young Manufacturing to our customers. This tread system enables you to revamp your stair system without having to rebuild. With superior stability and durability when compared to other stair part options, RetroTread can increase the longevity of the staircase in your home. You can choose from a variety of RetroTread species to match the look of your home.
If you are looking for a supplier for your stair parts such as these, we can help. Contact us today to learn more information, get samples, or place your order today.